Find out why Holy Spirit Catholic School maintains a top rating among east-side schools and why our commuity loyalty is unmatched.
Thank you for your interest in Holy Spirit Catholic School.
Our current enrollment this year is 402 students. We are excited to welcome even more students next school year! The enrollment process for the 2023/2024 school year opened on February 1, 2023. The enrollment fee is $200.00 dollars for new families or current families who do not enroll prior to January 27, 2023. 
Explore our Enrollment Videos and hear what people are saying about their personal experiences at Holy Spirit.  
If you would like to visit our school, we will gladly arrange a tour or shadow visit. Please contact the school office at 317-352-1243 or by fill out the Tour Form: https://forms.gle/FX2Q1Fd8SsvByphk9
Thank you for considering Holy Spirit Catholic School for your child / children's education.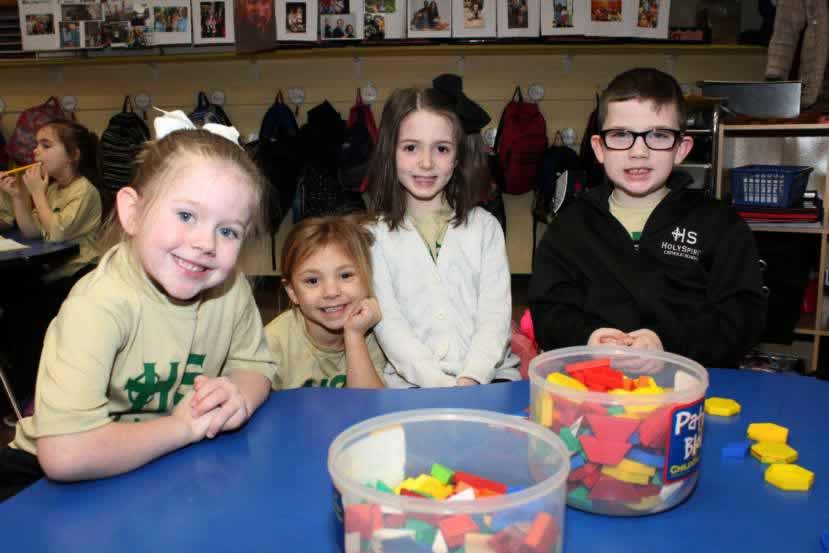 Financial Aid Opportunities
Holy Spirit Catholic school strives to meet the needs of the whole child!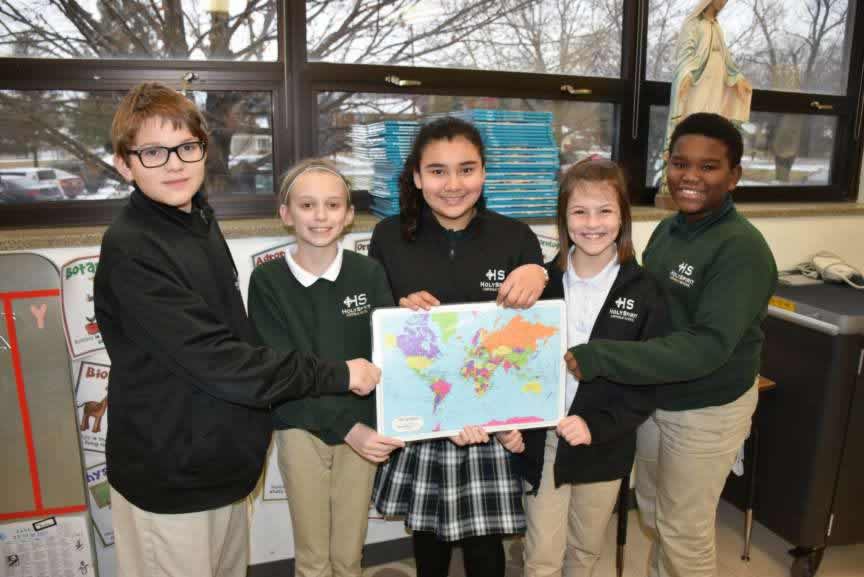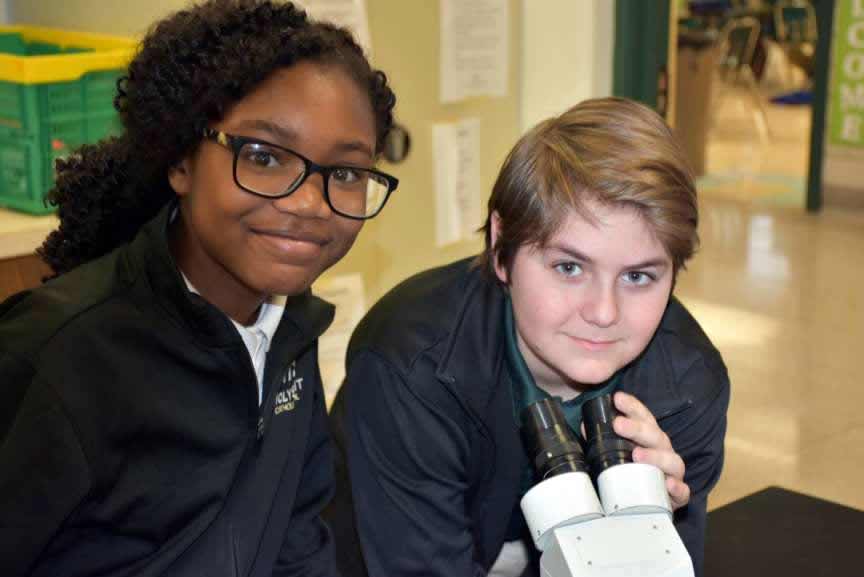 We work with the Indiana state standards as a framework to build a dynamic curriculum that includes all core academic areas. Our school equally values the multiple intelligences of children that are demonstrated through the areas of religion, music, band, physical education, and fine arts. Holy Spirit's Unified Arts team works with the classroom teachers to enhance what is happening in the curriculum to build connections beyond the walls of the school. Each grade level also has topics that build a foundation with a focus on STREAM (science, technology, religion, engineering, arts, math) using resources such as Project Lead the Way. Together, we see children being better prepared to live out their faith in all walks of life!
Each Wednesday our school comes together for a school wide Mass which is lead by our students. In addition, there is a class Mass that homerooms attend in rotation each Friday. This provides a more personal time with the priests. The first Friday of each month is highlighted as a day of adoration in the church chapel. Classes all take time to have a special visit!
Our students also participate in "families." These family groups are made up of students from multiple ages, to build relationships across grade levels, and share in special activities regularly. Once a month they attend mass together followed by a character lesson developed and delivered by our middle school ambassador leaders. The year ends with our families participating in our school wide field day!
View Our Federal Report Card
See how Holy Spirit Catholic School compares in ISTEP+ and ECA performance compared with Indiana's baseline for English/Language Arts, Mathematics, Science, and Social Studies.
Click here to visit the Indiana Department of Education's Inview website for all the details.